Katia Flaksöberg

Flaksöberg in 2010.
Born
Katia Flaksöberg
2 June 1950
Haven, Lashardia
Occupation
Singer, songwriter, stage actress, model
Spouse
Erg Palörot (1980–present)
Relatives
Matt Timölachland (son-in-law)
Children
Gigi Ergörot (b. 1987)
Musical Career
Genres
Lashpop, jazz
Instruments
Vocals, piano
Years active
1966–present
Labels
Akai Music Group
Katia Annamaria Flaksöberg (born 2 June 1950) is a Lashardian singer, songwriter, stage actress, and former model.
Flaksöberg first entered the entertainment business in 1966 at the age of 16, when she originated the role of Inna, in the musical of the same name. She received massive praise for her portrayal, and in 1968 signed a solo recording contract with record label Akai Music Group.
Her debut self-titled album was released in 1969. It is largely considered the first Lashpop album, but also included jazz influence which was in-style at the time. The album included the mega-hit "Jak", which peaked at number-one on the Lashardian singles chart for over 50 weeks, becoming the best-performing Lashardian single of all-time.
Flaksöberg is largely regarded as the first Lashpop artist, and has been dubbed "The Queen of Lashpop" by the media.
Life and career
Edit
Early life
Edit
Flaksöberg was born on 2 June 1950 in Haven, Palsland. Her father Flaks was a lumberjack while her mother Emilia was a secretary. She has two younger brothers. The family was working class. Flaks abandoned the family in 1960, moving away to Kesa and leaving a small sum of money behind. Distraught, Emilia resorted to alcohol and developed an addiction. She overcame her addiction in 1965 after marrying wealthy banker Emil Eriköhaffermann.
Flaksöberg attended primary school in her hometown of Haven. She excelled in reading, writing, music, and physical education. She was an avid player of football, ice hockey, and field hockey as a child and teenager, wanting to become professional footballer and play in the Olympics. She graduated from primary school in 1965, and after her mother's remarriage, moved to Morgana, Ubenmoor with the rest of her family.
In Ubenmoor, she began attending an athletics focused high school in Kleisman. Flaksöberg has stated that she had experienced intense sexism from her mostly-male classmates in high school, with many teasing her by calling her a lesbian often. Due to the bullying becoming too much, she dropped out of high school in 1966 and decided to a pursue a career working in the Ubenmoor theatre district.
1960s–70s
Edit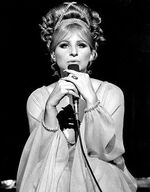 In the mid-1960s, Flaksöberg went on several auditions in Jorden's theatre district, but to limited success. However, eventually she was cast as the lead role in the new musical Inna, at only 16 years old. The musical opened to the public in 1967 to rave reviews, with many critics citing Flaksöberg as a breakout star. In 1968, Flaksöberg signed a recording contract with Akai Music Group and performed her last show with the musical.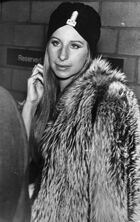 In 1969, Flaksöberg's debut single "Jak" ("Basically", in English) was released. The song was seen as progressive compared to the music of the time, featuring a large symphony, heavy studio production, and lyrics about empowerment. This style of music eventually became known as Lashpop. The song was a massive success throughout Lashardia, and peaked at number-one on the Lashardian singles chart for nearly a whole year, becoming the best performing Lashardian single of all-time.
Flaksöberg's debut self-titled album was released later in the year. The album, which consisted of several songs in the Lashpop style, was also clearly influenced by jazz music and showtunes. The album was also a massive success, catapulting Flaksöberg into stardom. She went on to release four more albums in the 1970s, which all achieved extreme rates of success.
1980s–90s
Edit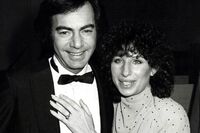 In a 1982 interview, Flaksöberg stated "I think I'm getting a bit too old for this lifestyle. I'm 32 years old, I'm starting to settle down, I wanna be with my husband and start our family." In 1983, she returned to stage acting where she played the role of Mrs. Peteröhoffman in the musical Oliver ö hramasliknar (Oliver and the Starcatcher). She left the role in 1985 after two years.
In 1986, she released her first studio album in over six years, titled Mama ö boba (Mother and Baby). Following the album's release, there was heavy speculation in the media that Flaksöberg was pregnant with her first child. She later revealed the news, and gave birth in April 1987.
Following the birth of her daughter, Flaksöberg went on a hiatus from the music industry in order to prioritize her family and take care of her child. In 1994, she returned with the release of the single "Grak ö vit" ("Black and White"). The song heavily incorporated easy listening and jazz music. Flaksöberg went on to release three other albums in the 1990s, including a collaborative album with husband Erg Palörot in 1999.
2000s–10s
Edit
Flaksöberg returned to stage acting in 2001, in an Ubenmoor production of the musical Zombie Prom, playing the role of Delilah Strict. The musical received rave reviews, with many calling it "the production of the year" and a "must-see". She was inducted into the Lashardian Music Hall of Fame in 2006 as the first ever inductee, and performed in the musical Zombie Prom until 2007 when it closed.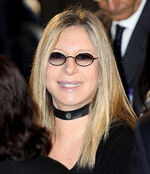 Following the musical's closure, Flaksöberg began working on another studio album. The album, titled An Evening With Katia was released in 2008, and became her first album to be completely sung in English.
After the album's release, she returned to theatre, performing in productions of Rent, Fame, Spring Awakening, and Footloose from 2011 until 2013. In 2014, she released the greatest hits album 40 Years of Glory, and in 2015 released the album My Jewels, consisting of showtunes.
Personal life
Edit
Flaksöberg married singer Erg Palörot in 1980. In 1987, they had their first and only child together, a daughter Gigi. Flaksöberg resides in Post with her husband in an apartment in Ubenmoor Old Town. They also own property in Hoffmann, Boras, Beck, and Port of Lashardia. Flaksöberg has been a supporter of the LGBT community in Lashardia since the 1970s, and identifies as "a spiritual but not religious" person.
Discography
Edit
Studio albums
Edit
Katia Flaksöberg (1969)
Nini ö mi (1972)
Kvena (1975)
Flek mite (1977)
Lasda i lusifra (1979)
Mama ö boba (1986)

Grak ö vit (1994)
Minna (1996)
Yoliknasti (1997)
Erg + Katia (1999)
An Evening With Katia (2008)
40 Years of Glory (2014)
My Jewels (2015)
Filmography
Edit
| Year | Title | Role | Notes |
| --- | --- | --- | --- |
| 1966–68 | Inna | Inna | Musical; lead role |
| 1983–85 | Oliver ö hramasliknar | Mrs. Peteröhoffmann | Musical; supporting role |
| 2001–07 | Zombie Prom | Delilah Strict | Musical; supporting role |
| 2011 | Rent | Mrs. Cohen | Musical; minor role |
| 2011–12 | Fame | Miss Esther Sherman | Musical; supporting role |
| 2012 | Spring Awakening | Female adults | Musical; supporting roles |
| 2013 | Footloose | Ethel McCormack | Musical; supporting role |
Awards and nominations
Edit
Year
Event
Category
Nominated work
Result
2003
Lashardian Music Awards
Lifetime Achievement
—
Won
2009
Korinne Erikösens Award — Lashardian Icon
—
Won
2015
Best Pop Album
My Jewels
Nominated